this isn't stinkin' cute!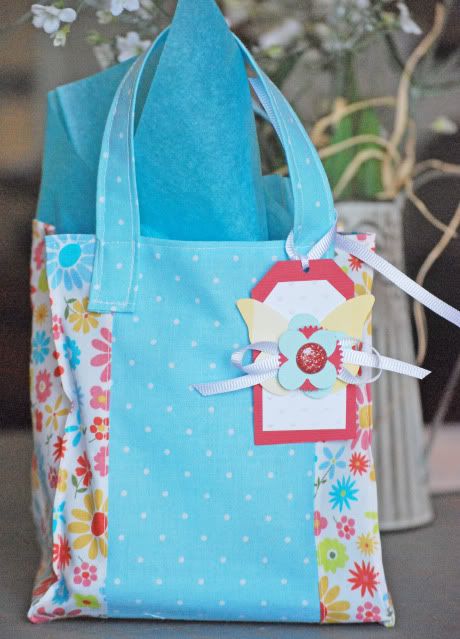 a fabric gift bag for a birthday present.
how fun is that?
it's 6 inches tall.
5 inches wide.
i had to wrench it out of the hands of my girls (AND my sister!).
and a gift tag to go with.
will be making more of these for sure!