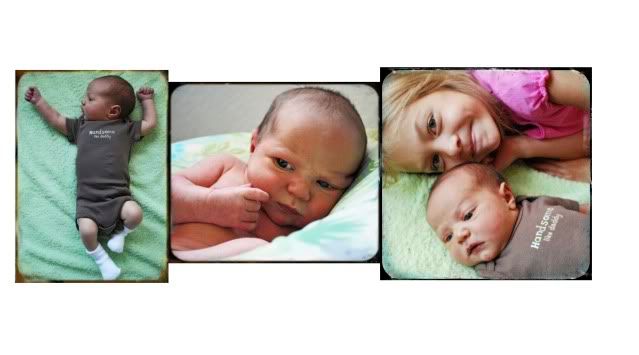 greetings my friends...
thankful for answered prayer and the arrival last week of this sweetest lil' mr:: sawyer pate. he is such a doll. this family has fallen head over heels in love with this baby boy.
i am so happy to be on this side of the pregnancy.
i am so happy he is healthy and thriving.
i am so happy how the girlies, and even his big brother love him so much.
i am so happy i am getting around and ready to jump back into life.
i am so happy for friends and family bringing meals and calling with greetings and wonderful gifts in the mail.
i am so happy and full. it has been such a different experience to have this guy at this time in our life. for the most part i call it happy chaos. learning to smile through so many changes going on in our lives.and telling myself all the time:: 'slow down'. i will miss this if i am not purposeful enough, and i really don't want to miss this.
i am so happy to know when i need to take a break, and will be doing so from blogging for a few weeks. my mind is full of creative ideas and want to's, but that is all part of the 'slow down' part. the LORD is showing me what to take off the table right now. and feeling compelled to get to this blog and fill in the blanks is one area i will let go of for a little bit.
but i'll be back.
trust me.
~j